Here to support your most important initiatives
Hiring engineers is a race everyone joined at once. We'll help you recruit more talented people, faster and at scale – turning this challenge into one of your greatest opportunities.
Trusted by the World's Best Companies
For 10 years we've partnered with enterprise engineering teams. We have over 1,500 customers globally and work with the best of the best, in technology, finance, government, e-commerce, transportation and entertainment.
Read customer stories
Take a Tour
Have questions? Book a customized demo to view key features and see how we can improve your tech hiring.
Request a demo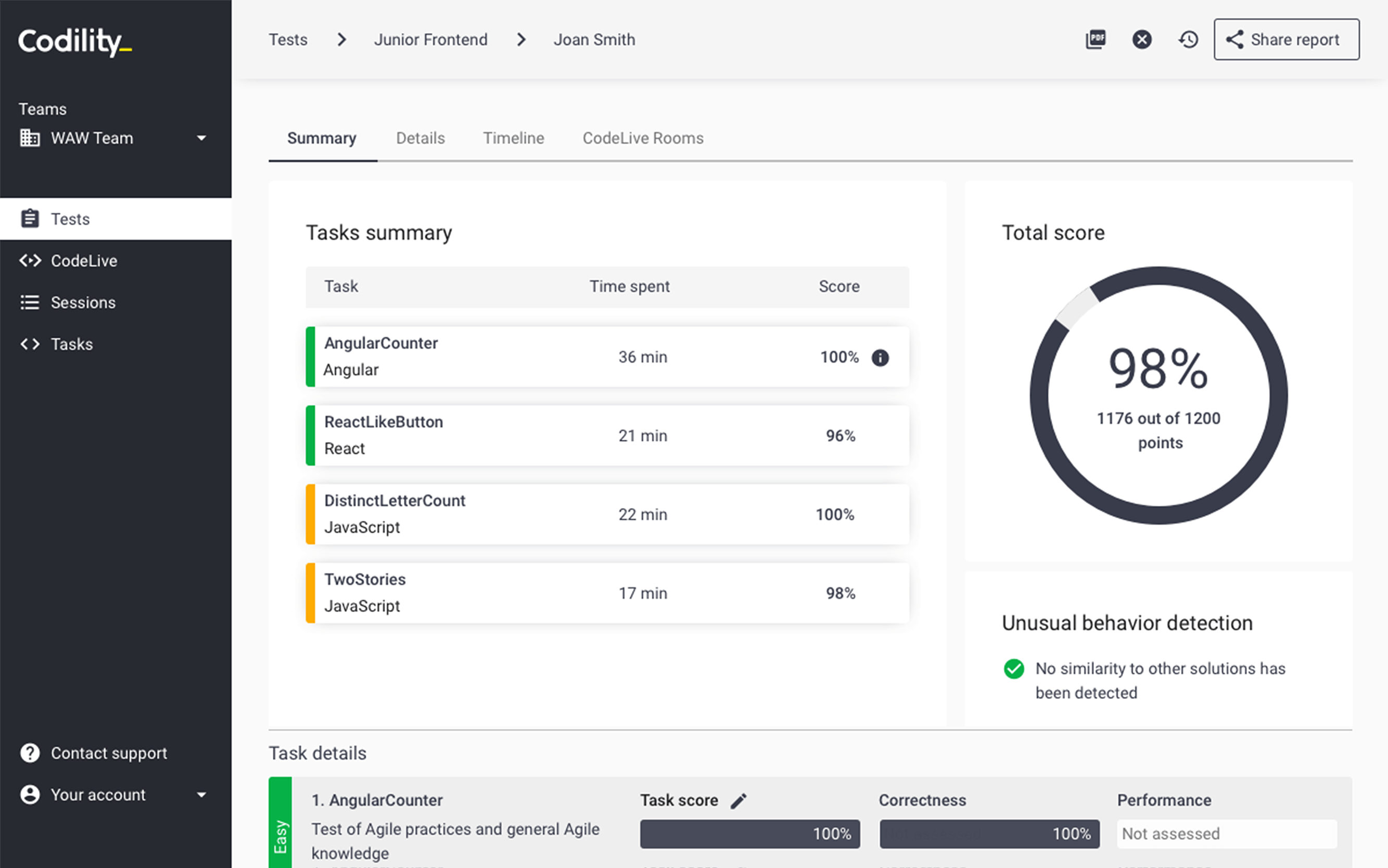 KNOWLEDGE HUB
Latest news and insights
Tech Hiring
Hiring at Guidewire: A Look at Efficient Remote Hiring at Scale
The largest R&D team, services team, and partner ecosystem in the insurance software industry demand a constant stream of top tech talent. With Codility, Guidewire has been able to streamline hiring processes, increase candidate quality, and reduce overall time to hire.
Read more